Kingston Hit & Run Accident Attorneys
Contact Us if You Were Injured by an Unidentified Driver
All throughout Hudson Valley, there are countless people who suffer severe injuries and property damage following hit and run accidents each year. In most cases involving hit and runs, the at-fault driver feels as though he or she can avoid the consequences of their actions if the leave the scene of the crash. Taking care of your rights is of the utmost priority, and our Kingston hit and run accident lawyers at Basch & Keegan LLP are here to help you.
---
Complete our contact form or call (845) 251-4545 24/7 for a free consultation with our legal team.
---
Hit and Run Victims May Recover from Their Own Insurance Companies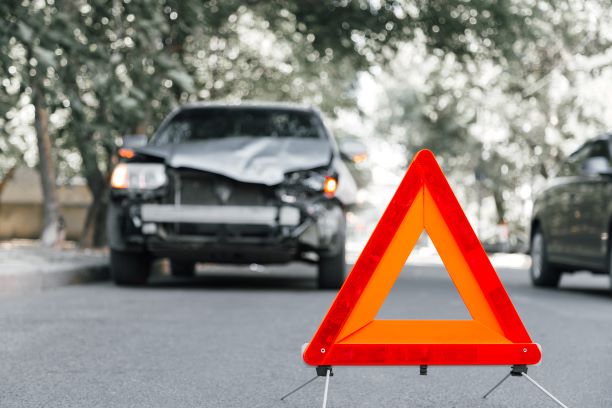 Whenever someone leaves the scene following a car crash, he or she can be subject to legal remedies in both the criminal and civil justice system. Not only is it illegal for a driver to hit and run after a car accident, the at-fault driver may be the defendant of a car accident lawsuit. Luckily for the injured party, pursuing compensation may be done through their own insurance company.
A driver may have uninsured or underinsured coverage, which can help to cover the expenses associated with injuries and property damage in a hit and run accident.
For your own insurance company to step into the shoes of the responsible party, you must file your claim accurately and promptly, including:
Thorough and timely completion of forms
Copies of police reports
Witness testimonies
Photos
Medical treatment records
Property damage records
After a hit and run accident, it's vital to work with an attorney who knows how to utilize the uninsured or underinsured motorist insurance coverage on your behalf. Working with the right representation can increase your chances of securing compensation when you're unable to find the at-fault driver.
Collecting Compensation for Property Damage
Hit and run accidents can leave the victim in a very difficult spot. It is important to know what your insurance policy offers in regard to coverage and the limits that they will cover if you file a claim. You should also pay attention to the deductible, which is the amount you will pay out of pocket toward your covered claim. If the driver is identified, you may be able to recover your deductible from their insurance instead. If the at-fault driver is not located, your uninsured motorist property damage coverage will go into effect.
Pedestrians and Bicyclists May Also Recover After a Hit and Run Accident
If you were struck by a vehicle while walking or bicycling, and the driver left the scene of the accident, you may have a similar uninsured motorist claim — even if you do not have your own auto insurance. In this case, you may be able to make a claim under the insurance policy of a family member. The attorneys at Basch & Keegan LLP can help you identify available insurance coverage and assist you in filing your claim.
Call Us Today!
Whether you suffer injuries in a hit and run accident or your loved one suffer fatal harm because of someone who left the scene of the accident, please contact Basch & Keegan LLP today to speak with an experienced Kingston hit and run accident lawyer. We've spent more than three decades advocating the rights for people who suffer car accidents in the Greene, Dutchess, and Ulster counties. Trust us to help you pursue the compensation you need from all applicable at-fault parties or insurance companies.
---
Send us a message or call (845) 251-4545 for a free consultation.
---
The Opinions that matter Most
Serious injuries require genuine representation
This firm will fight for you and get results! We cannot recommend them enough!

"Above everything, John and Katie showed genuine concern for me and my family. It's clear how passionate John is about his work and doing what's best for his clients."

I will certainly recommend Maureen Keegan in the future!

"Throughout the 2+ years, Maureen Keegan continued to persevere on my behalf, contacting doctors, etc. and continually informing me of the status of my case."

Derek was extremely helpful and informative through every step of the way.

"Everyone in the firm was pleasant. Thank you for helping to achieve this victorious win! I highly recommend this amazing firm!"

Your first mistake would be not to call Basch & Keegan because they truly are the very best in every way.

"All of the attorneys treated me like family which is very important when you are injured. Derek Spada has become my personal friend and holds a special place in my heart forever."
Win the Fight

Basch & Keegan LLP is a nationally recognized trial practice that's been trusted by clients and colleagues across Upstate New York since 1987. Our Kingston personal injury lawyers have over 100 years of collective experience and have fought for over 10,000 victims during our time in practice.

When You're Hurt

We serve as the support system you can rely on as you begin your recovery. From explaining your rights, options, and what to expect with the personal injury claim process to working your case on contingency and connecting you with medical professionals who work on liens, we go the extra mile to ensure you can focus on getting better while we work on the legal aspects of your claim.

Get Results

At Basch & Keegan LLP, we have the resources and experience to help victims level the playing field with even the most powerful adversaries – and we have the record of success to back it up.

Regardless of Who You Ask

We place an emphasis on personal attention, cultivate close-working relationships, and provide step-by-step support. This approach allows us to create legal strategies custom-tailored to each client's unique circumstances and has earned us the respect of our peers.

The Community

Our Kingston-based lawyers have deep roots in the community and a lengthy history of giving back to Ulster County. When the community needs us, we are always here to help.
Contact us Today
Here to Help