Albany Personal Injury Lawyer
Albany Personal Injury Attorneys
We've Helped 10,000+ Accident Clients!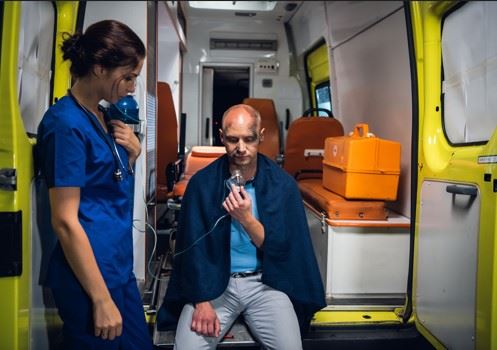 You can never know when you're going to be in an accident caused by someone else's negligence. But what you can always know is who can help deal with a personal injury claim afterward. If you were in an accident in Albany, Basch & Keegan LLP is the first name you should call!
Our personal injury lawyers in Albany bring more than 100 years of collective legal experience to every case we accept. Throughout our lengthy practice history, we have recovered millions of dollars in compensation for people in situations much like yours. Let us see if we can help you, too, by contacting our firm now.
On This Page:
---
To arrange an initial consultation with our team, dial (845) 251-4545 or contact us online.
---
Handling Practically Every Type of Personal Injury Case
Being one of the most experienced personal injury law firms in Albany means that we have seen all types of personal injury cases, claims, and lawsuits. This is great news for you as someone looking for legal assistance.
Rather than spending even more time searching for a trustworthy law firm, you can speak to a member of Basch & Keegan LLP, tell us what happened, and we will tell you if we accept that case type. With our broad experience, there are very few personal injury cases we can't or won't handle.
To name only a few of the personal injury case types we manage:
Truck accidents
Motorcycle accidents
Birth injuries
Nursing home abuse
Construction accidents
Medical malpractice
Compassionate Counsel for Wrongful Death Cases
While most of our time is spent helping the wrongfully injured with personal injury claims, we do accept wrongful death claims filed by the family members of people who have passed away in fatal accidents. Wrongful death claims are as sensitive as they are essential to moving forward.
When they are successful, the act of securing fair compensation can become a starting point for closure. If you need help managing a claim after losing a loved one, then please know that you can count on our Albany injury attorneys to handle everything carefully and tactfully, so you will never feel like your emotions are being ignored in such an important time of grieving.
Compensation for Personal Injury Claimants
What compensation is available to you as a personal injury claimant? The answer will depend based on how your injury has affected you. For the most part, though, personal injury claimants can demand a handful of different damages.
The damages likely available in your personal injury claim are:
Medical costs: All necessary medical treatments related to your injuries should be paid for by the defendant.
Lost wages: If you lost money due to missing work as you tried to recover, then you can demand those wages in your claim.
Pain and suffering: The emotional, mental, and physical toll of your injuries can be calculated in dollar amounts through pain and suffering damages.
In rare circumstances, a personal injury claimant can be eligible to seek punitive damages, too. Punitive damages are assigned by a court to further punish the defendant for inexcusable behavior or wrongdoing. For example, a surgeon who worsened your injuries because they were intoxicated while operating on you could be ordered to pay extensive punitive damages to you.
Our Contingency Fees Make Seeking Compensation Easy
Our personal injury attorneys in Albany offer contingency fee agreements for the cases we accept. Contingency fees mean that you don't have to pay any attorney fees unless we end your case with a settlement or jury award in your favor. It is a simple way to make exploring your legal options and pursuing a claim practically risk-free for you, so you don't have to wonder if you can afford an injury lawyer – with this system, you can!
---
Contact our firm for a free, no-obligation consultation with our Albany personal injury lawyers.
---
The Opinons that matter Most
Serious injuries require genuine representation
John was quick to respond, helpful and honest

"

John was quick to respond, helpful and honest regarding my situation and the questions I had. Also easy to talk to which is always appreciated!

"

Strong and Persistent

"Strong and Persistent"

Best of the best of the best!

"Compassionate, dedicated, professional...Eli, Maureen, Derek, John, and all the staff."

Professional, Responsive & Communicative

"

Maureen and her crew do one heck of a job!!!!

"

Extremely responsive, even after hours!

"Highly recommended!"
We Understand How You Feel

We recognize the difficulty that injury victims face. Let us take some of the weight off your shoulders.

Personalized & Passionate Representation

We consistently obtain excellent results because our opponents know we don't back down. We are ready to fight for you.

A History of Success

We've recovered tens of millions of dollars in compensation for personal injury victims in the Hudson Valley. Ask your friends and neighbors about us.

For Us, Every Case Is Personal

Our attorneys spend significant time with each and every client, explaining the legal process and ensuring that our clients understand their options at every stage of their case.

Proven Strategy for Getting Exceptional Settlements

We work hard for our clients and prepare each case for trial. This proven strategy enables us to obtain higher settlement values on behalf of our clients.
Contact us Today
Here to Help