Kingston Slip and Fall Accident Lawyers
We Hold Negligent Property Owners Accountable
At Basch & Keegan LLP, our slip and fall injury accident attorneys in Kingston represent slip, trip, and fall injury accident victims in claims arising from dangerous or hazardous property conditions. As an injury-only law firm with 30 plus years of experience, we know how to deal with insurance companies and at-fault parties, using proven tactics to receive maximum settlement offers on behalf of our clients.
Complete our contact form or call (845) 251-4545 24/7 to schedule a free consultation with our Hudson Valley legal team.
Can I Sue for a Slip and Fall Accident on Another's Property?
Have you been seriously hurt after visiting another person's property? Slip and fall injuries typically fall under a premises liability category which means you may be able to collect financial compensation if it is proven that the owner or manager of the premises failed to address hazards to visitors. Speaking with a knowledgeable attorney is the best way to determine whether your slip and fall accident is grounds for a lawsuit.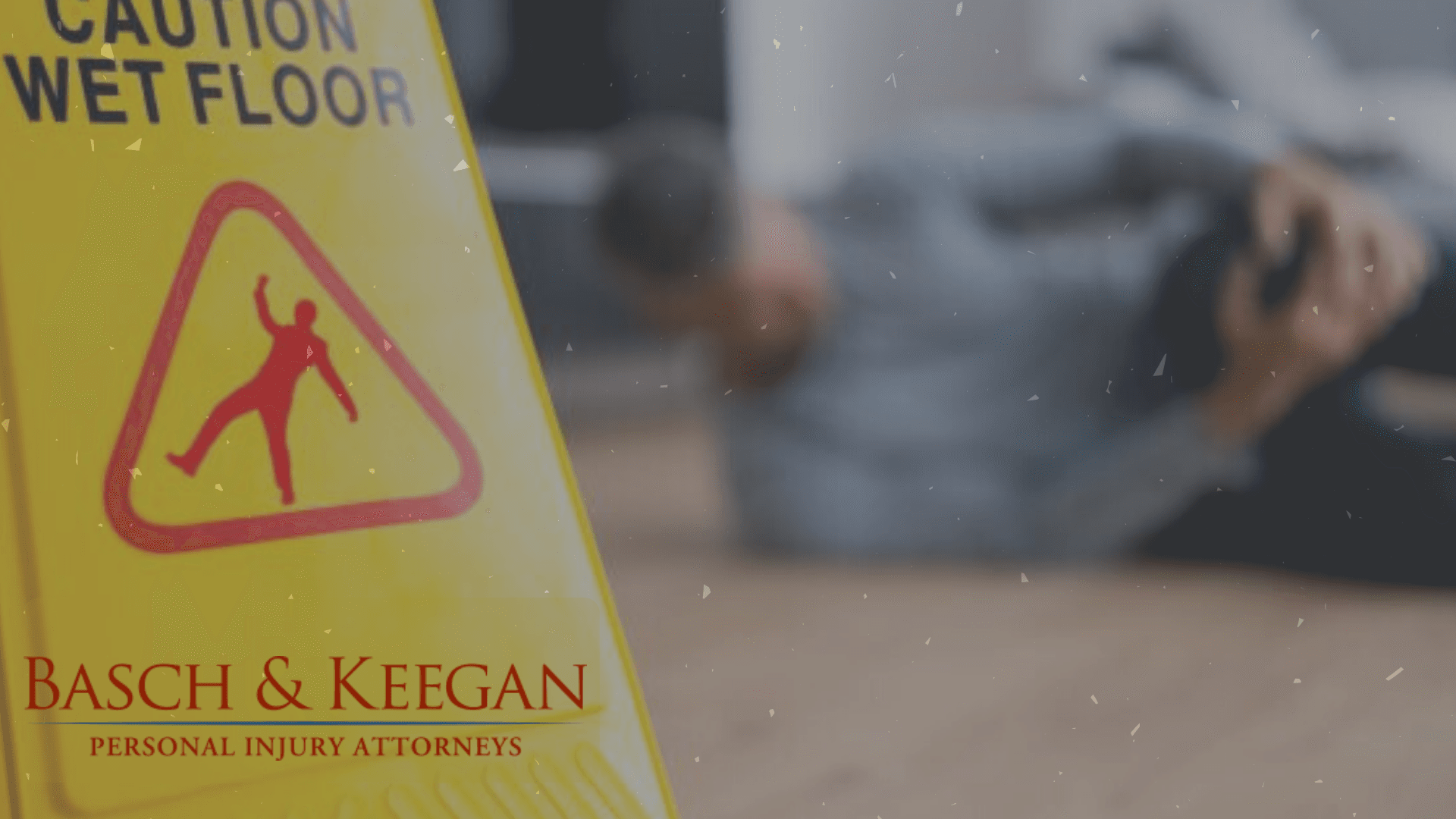 Property Owners Have a Legal Obligation to Keep Their Premises Safe
Property owners—including private residences, grocery stores, doctor's offices, etc.—tenants and any other person who has a duty to maintain a safe premise may hold liability whenever someone suffers an injury on their grounds. It's these parties who must inspect their premises to ensure that nothing is broken, torn, or otherwise causes a significant hazard that can cause injury. Unfortunately, we often see injuries due to broken stairs, collapsing decks, and failed railing.
How To Prove Liability in Slip and Fall Injuries
Proving liability in a slip and fall accident case requires you and your legal team to show that the owner of the property (or other party responsible for maintenance) was aware of the hazard, yet they did nothing to fix the issue or warn legal visitors of the issue. As a result, you or someone else can suffer a significant injury, making the property owner or other responsible party negligent.
Slip, Trip, and Fall Accidents Can Happen Almost Anywhere
Slip, trip, and fall accidents are one of the most common causes of personal injury, only after automobile accidents.
Our team has significant experience representing individuals in the following situations:
Grocery store negligence: This can include any injuries resulting from unsafely stocked items, missing warning signs regarding potential dangers, and items on the floor (including water) that can cause you to slip and fall.
Property accidents: This can include residential or commercial property in which uneven pavement, lifted sidewalks, fallen trees and branches, or other hazards create a problem for individuals.
Apartment building problems: This can include any problem involving broken and failed handrails, stairway dangers, items sitting on the stairs, or problems on individual balconies (failed railings).
Commercial or federal buildings: This can include any issues involving defective or failed elevators, escalators, electrical wiring, or lifted carpet.
It's essential to your success to work with a personal injury attorney soon after the slip and fall accident occurs. It's easy for property owners to try and work fast to fix the hazard that has led to your injury, so it becomes of the utmost priority to act with urgency when getting evidence.
The slip and fall injury lawyers at Basch & Keegan LLP are ready and committed to provide you with the thorough investigation you need to pursue a slip and fall accident claim against a negligent property owner. We'll be there with the necessary knowledge and resources, working to show that there was a reason you fell that stemmed from someone's negligence.
What is the Average Settlement for a Slip and Fall Case?
If you have suffered injury during a slip and fall incident, you are likely wondering how much you are capable of obtaining from a settlement. In general, the average settlement for a slip and fall is anywhere between $15,000 and $45,000. Your case may not, however, fall within the range of the average settlement.
If your injuries are serious and your case holds strong, your settlement may be higher than the average. If your slip and fall injuries are minor, however, you may not receive the average settlement. If you want to have a better idea of the results you can obtain from your case, reach out to our slip and fall accident attorney.
Don't Wait. Call Us NOW!
Get help if you have been injured in a slip and fall accident. You may be able to receive compensation for your injuries.
Our slip and fall injury accident lawyers in Kingston will evaluate your case for free and answer any questions you have when you call (845) 251-4545 or send us a message. Don't wait… we have important advice and there is no fee unless we win.
The Opinons that matter Most
Serious injuries require genuine representation
John was quick to respond, helpful and honest

"

John was quick to respond, helpful and honest regarding my situation and the questions I had. Also easy to talk to which is always appreciated!

"

Strong and Persistent

"Strong and Persistent"

Best of the best of the best!

"Compassionate, dedicated, professional...Eli, Maureen, Derek, John, and all the staff."

Professional, Responsive & Communicative

"

Maureen and her crew do one heck of a job!!!!

"

Extremely responsive, even after hours!

"Highly recommended!"
We Understand How You Feel

We recognize the difficulty that injury victims face. Let us take some of the weight off your shoulders.

Personalized & Passionate Representation

We consistently obtain excellent results because our opponents know we don't back down. We are ready to fight for you.

A History of Success

We've recovered tens of millions of dollars in compensation for personal injury victims in the Hudson Valley. Ask your friends and neighbors about us.

For Us, Every Case Is Personal

Our attorneys spend significant time with each and every client, explaining the legal process and ensuring that our clients understand their options at every stage of their case.

Proven Strategy for Getting Exceptional Settlements

We work hard for our clients and prepare each case for trial. This proven strategy enables us to obtain higher settlement values on behalf of our clients.
Contact us Today
Here to Help