Rear End Collision Lawyers in Kingston
Available 24/7 to Discuss Your Case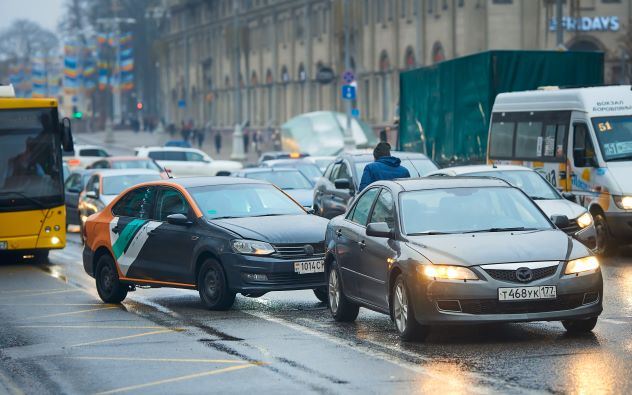 People who are in a car when it is rear-ended often experience serious, painful injuries that are long-term or even permanently debilitating. Emotional trauma is often experienced as well. Oftentimes, these injuries are difficult to diagnose, or the long-term effects are not known immediately after a crash. If you were injured in a rear-end collision in Kingston or the surrounding areas of the Hudson Valley, the Kingston rear end collision attorneys at Basch & Keegan LLP can help you recover the compensation you need. This compensation can cover your medical expenses, lost income, pain and suffering, and loss of enjoyment in life you may have to endure because of another person's negligence, recklessness, or distracted driving.
---
To schedule a free consultation with our legal team, complete our contact form or call (845) 251-4545.
---
Who is At Fault in a Rear-End Collision?
Most often, the driver of the rear-most vehicle is responsible for causing a rear-end collision. Typical reasons include following too close, speeding, aggressive driving, and distracted driving, such as talking on a cell phone or texting while driving. Many times, the driver who collided with the car in front will claim that the driver "stopped short," and a collision was unavoidable. This "defense" often fails, because drivers are supposed to leave sufficient distance between themselves and the car ahead to account for a situation like an emergency braking.
In some cases, however, the question of which driver was negligent – or whether they both were – can be complex. The attorneys at Basch & Keegan LLP have the knowledge and experience necessary to unravel complicated facts and to make a powerful case that places responsibility for the vehicle accident where it belongs.
Common Injuries in Rear-End Collisions
Whiplash, or Cervical Acceleration-Deceleration trauma (CAD), is one of the most common results of a rear-end collision. A whiplash injury can range from strained muscles and ligaments that dissipate over time, to pain that never goes away. Any time you have been involved in a rear-end collision, it is recommended that you see a doctor soon after the accident, even if you feel alright at the time. Follow-up visits may also be in order if you later experience pain, dizziness, headaches, or other unusual symptoms.
Other serious injuries in a rear-end collision can also include:
Back, neck, or spinal cord injury
Head injury, concussion, or traumatic brain injury (TBI)
Internal bleeding or organ damage
Compound fractures
Facial lacerations
Emotional trauma and post-traumatic stress disorder (PTSD)
Contact Us to Schedule a Free Consultation
Rear end collision cases can be complex. At Basch & Keegan LLP, our legal team can help you understand your case and navigate the legal process.
---
Call (845) 251-4545 24/7 or send us a message to schedule a free consultation with our rear end collision attorneys in Kingston.
---
This firm will fight for you and get results! We cannot recommend them enough!

"Above everything, John and Katie showed genuine concern for me and my family. It's clear how passionate John is about his work and doing what's best for his clients."

I will certainly recommend Maureen Keegan in the future!

"Throughout the 2+ years, Maureen Keegan continued to persevere on my behalf, contacting doctors, etc. and continually informing me of the status of my case."

Helpful & Honest

"John was quick to respond, helpful and honest regarding my situation and the questions I had. Also easy to talk to which is always appreciated!"

Derek was extremely helpful and informative through every step of the way.

"Everyone in the firm was pleasant. Thank you for helping to achieve this victorious win! I highly recommend this amazing firm!"

Extremely helpful law firm and staff

"Extremely helpful law firm and staff...John and his staff nothing but the best."
Here to Help Win the Fight

Backed by our experience and insight, we've become known for taking on the toughest claims. If you or someone you love has been injured by the negligence or wrongful acts of another, we're here to help you fight for the justice you deserve.

HERE TO HELP Get Results

At Basch & Keegan LLP, we have the resources and experience to help victims level the playing field with even the most powerful adversaries – and we have the record of success to back it up.

HERE TO HELP When You're Hurt

We serve as the support system you can rely on as you begin your recovery. We go the extra mile to ensure you can focus on getting better while we work on the legal aspects of your claim.

HERE TO HELP Regardless of Who You Ask

We place an emphasis on personal attention. This approach allows us to create legal strategies custom-tailored to each client's unique circumstances and has earned us the respect of our peers.

HERE TO HELP The Community

Our Kingston-based lawyers have deep roots in the community and a lengthy history of giving back to Ulster County. When the community needs us, we are always here to help.
Contact us Today
Here to Help