Drunk Driving Accident Attorney In Kingston
Car accidents of any kind are tragic events, and an unfortunate side effect of our freedom to travel by automobile. When that crash could have easily been avoided, such as in the case of a drunk driving accident, restitution can and should be given to the victims.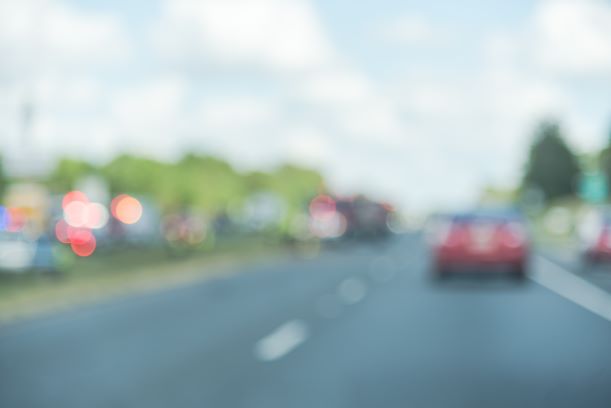 According to the National Highway Traffic Safety Adm orinistration (NHTSA), a person suffers injury in a drunk driving crash every two minutes. Moreover, around 28 individuals die per day as a result of drunk driving accidents. If you or a loved one is a victim, you can bring a lawsuit against the driver who caused the accident. Our Kingston drunk driving accident lawyers have more than three decades of experience and can help you pursue the full and fair compensation you deserve.
What Damages am I Owed As a Victim of a Drunk Driving Crash?
As a victim of a drunk driving accident, there are several forms of damages that you may be able to recover under New York law. You can obtain compensation for both present medical bills as well as any that must be paid in the future. If you were unable to return to work, you can be compensated for both past and future lost wages. In the case that you have lost a loved one in the drunk driving crash, your family can receive compensation for medical expenses, burial costs, and other future damages to not just compensate you, but to punish the driver as well (in addition to their criminal punishments).
Why It's Important to Hire a Drunk Driving Accident Lawyer as the Victim
In New York, if a driver is under the influence of drugs or alcohol, they are almost always deemed at fault. It looks like a straightforward path to receiving compensation, but it isn't so simple. A lot of drunk drivers are repeat offenders, and may drive around under-insured or not insured at all. In addition, if the driver is insured, the insurance company may make some defenses you might not be prepared for.
You have three years from the date of the accident to file a claim, and a lawyer can get things going quickly for you.
How to Handle Your Hudson Valley Drunk Driving Accident Case
Although New York has enacted harsh repercussions for those who drink and drive, this crime remains a rampant issue in and around Kingston, NY. If you or a loved one has been injured or lost their life to a drunk driver, you have the right to pursue compensation with the assistance of an attorney from our firm. We handle cases involving drugged driving accidents as well. Contact Basch & Keegan, LLP today to begin the filing of your claim to fight for your rights and your future.
The Opinions that matter Most
Serious injuries require genuine representation
This firm will fight for you and get results! We cannot recommend them enough!

"Above everything, John and Katie showed genuine concern for me and my family. It's clear how passionate John is about his work and doing what's best for his clients."

I will certainly recommend Maureen Keegan in the future!

"Throughout the 2+ years, Maureen Keegan continued to persevere on my behalf, contacting doctors, etc. and continually informing me of the status of my case."

Derek was extremely helpful and informative through every step of the way.

"Everyone in the firm was pleasant. Thank you for helping to achieve this victorious win! I highly recommend this amazing firm!"

Your first mistake would be not to call Basch & Keegan because they truly are the very best in every way.

"All of the attorneys treated me like family which is very important when you are injured. Derek Spada has become my personal friend and holds a special place in my heart forever."
Win the Fight

Basch & Keegan LLP is a nationally recognized trial practice that's been trusted by clients and colleagues across Upstate New York since 1987. Our Kingston personal injury lawyers have over 100 years of collective experience and have fought for over 10,000 victims during our time in practice.

When You're Hurt

We serve as the support system you can rely on as you begin your recovery. From explaining your rights, options, and what to expect with the personal injury claim process to working your case on contingency and connecting you with medical professionals who work on liens, we go the extra mile to ensure you can focus on getting better while we work on the legal aspects of your claim.

Get Results

At Basch & Keegan LLP, we have the resources and experience to help victims level the playing field with even the most powerful adversaries – and we have the record of success to back it up.

Regardless of Who You Ask

We place an emphasis on personal attention, cultivate close-working relationships, and provide step-by-step support. This approach allows us to create legal strategies custom-tailored to each client's unique circumstances and has earned us the respect of our peers.

The Community

Our Kingston-based lawyers have deep roots in the community and a lengthy history of giving back to Ulster County. When the community needs us, we are always here to help.
Contact us Today
Here to Help