Kingston Head-On Collision Attorneys
We Represent the Victims of Car Accidents in the Hudson Valley
Head-on collisions are among the most deadly and dangerous types of car crashes. Because head-on collisions generally involve two accelerating vehicles crashing into one another (sometimes at very high speeds), the impact can be much greater than it would be in other types of crashes — and the resulting injuries and likelihood of death can be much more severe. Head-on collisions are also more likely to be the result of driver error than in other types of motor vehicle accidents. If you are injured in a head-on collision due to the error of another driver, you may be entitled to compensation for your injuries, lost wages, and non-economic damages including pain and suffering.
We are available 24/7 to discuss your case. Call (845) 251-4545 or complete our contact form to schedule a free consultation.
Leading Causes of Head-On Collisions
Head-on collisions are most likely to occur on the type of two-lane rural roads or undivided two-lane roads (or both), which are very common in the Hudson Valley area as well as the surrounding areas in upstate New York. Negligence is very often the cause of head-on collisions. That could be the negligent actions of one or more participants.
Common factors that contribute to head-on collisions include:
A distracted driver (e.g. texting)

A drowsy or sleeping driver

A driver taking a turn too fast

Construction zones on two-lane roads

Alcohol or drug use

Attempting to pass a car on a two-lane undivided road
The injuries caused by a head-on collision can be severe, and the ramifications of those injuries can persist for a victim's entire life, in some cases. Common types of injuries include whiplash, internal organ injuries, and neck injuries. Victims can also endure spinal cord injuries, which can require repeated surgeries over many years and can cause paralysis in some victims. Because the likelihood of serious injury after a head-on collision is so high, and the ongoing need for medical care can be so great, it's very important to speak with an attorney who can represent your interests in obtaining compensation as early on as possible after the accident.
Compensation for Those Injured in Head-On Collisions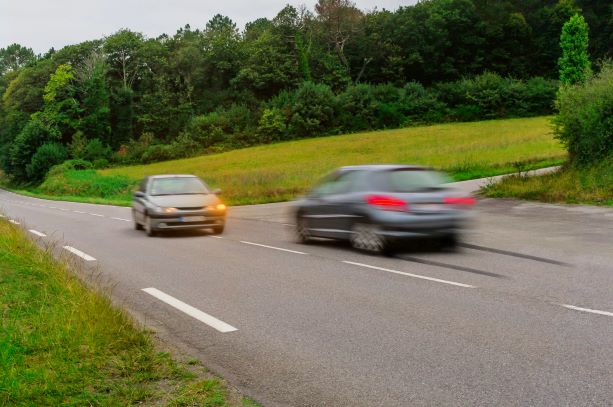 As previously mentioned above, the typical head-on collision occurs when a driver strays from his own lane, and generally, the driver who has gone into another lane has done so through negligence or recklessness. Depending on the level of error involved in causing an accident, another injured driver or passenger may be entitled to a wide array of damages for his or her injuries. The family of a driver or passenger who dies in a head-on collision may be entitled to damages for the loss of a loved one, as well as for any suffering and injuries that the victim might have endured.
Call Us Today if You Have Been Injured in a Head-On Collision
If you or a loved one have been injured in a head-on collision, please contact Basch & Keegan LLP today for a free consultation. Your claim is subject to a statute of limitations, which means that you must bring the claim within a certain period of time, or your claim may be thrown out or barred. Furthermore, conducting a full investigation of an accident can be more challenging as time passes, as witnesses may be more difficult to track down as well as forgetful and less willing to provide evidence. Therefore, it is important to contact an attorney as soon as possible after an accident.
Call (845) 251-4545 or send us a message to speak with one of our head-on collision lawyers in Kingston. Remember, your consultation is free, and you pay no legal fees unless we are able to obtain compensation for you or your family.
The Opinons that matter Most
Serious injuries require genuine representation
John was quick to respond, helpful and honest

"

John was quick to respond, helpful and honest regarding my situation and the questions I had. Also easy to talk to which is always appreciated!

"

Strong and Persistent

"Strong and Persistent"

Best of the best of the best!

"Compassionate, dedicated, professional...Eli, Maureen, Derek, John, and all the staff."

Professional, Responsive & Communicative

"

Maureen and her crew do one heck of a job!!!!

"

Extremely responsive, even after hours!

"Highly recommended!"
We Understand How You Feel

We recognize the difficulty that injury victims face. Let us take some of the weight off your shoulders.

Personalized & Passionate Representation

We consistently obtain excellent results because our opponents know we don't back down. We are ready to fight for you.

A History of Success

We've recovered tens of millions of dollars in compensation for personal injury victims in the Hudson Valley. Ask your friends and neighbors about us.

For Us, Every Case Is Personal

Our attorneys spend significant time with each and every client, explaining the legal process and ensuring that our clients understand their options at every stage of their case.

Proven Strategy for Getting Exceptional Settlements

We work hard for our clients and prepare each case for trial. This proven strategy enables us to obtain higher settlement values on behalf of our clients.
Contact us Today
Here to Help