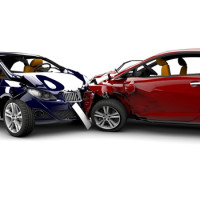 Head-on crashes constitute a small proportion of all car crashes, but a much greater share of fatal crashes. While generally making up only 2% of all car accidents, head-on collisions constitute over 10% of all motor vehicle collision deaths. Such accidents are most likely to happen on more rural highways, where speeds can be high but the road is undivided. Head-on crashes tend to result in injuries to the face, spine, skull, and brain. Such accidents often require extensive investigation to determine the cause and can result from even a momentary distraction which causes the car to drift. This is yet another reminder that distracted driving can have lifelong consequences for the driver and others on the road.
Recently, an Albany woman received serious injuries in a crash on State Route 196 from a head-on collision with a truck. The woman was driving a 2005 Mazda and traveling eastbound on 196 through Hartford, New York. While the accident is still under investigation, police believe that she drifted into the westbound lane. Traveling in the westbound lane at the time was a tractor-trailer being driven by a resident of Freehold, New York. The tractor-trailer and Mazda collided and caused the tractor-trailer driver to be hospitalized with a minor back injury. The driver of the Mazda was trapped in the vehicle, and emergency personnel was forced to use the Jaws of Life to extract her from the vehicle. The woman was evacuated by helicopter to Albany Medical Center with injuries to her face and chest, as well as internal injuries.
Both drivers in a head-on collision may sustain serious, long-term injuries and expenses. We urge all drivers to drive with care and caution and watch out for others on the road as well.