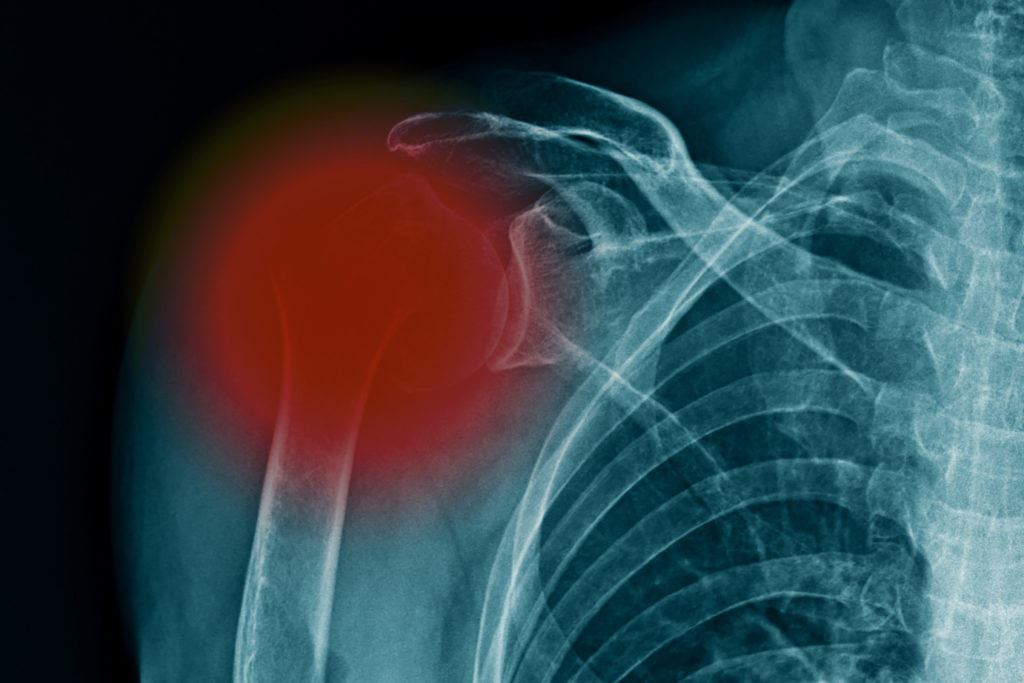 A Kingston, NY woman who was injured after tripping and falling in the parking lot of a Lake George motel was awarded $570,000 following a six-day jury trial in Ulster County Supreme Court in which she was represented by Basch & Keegan attorney John DeGasperis. The victim, a guest at the motel where the incident took place, was injured due to a combination of safety issues the motel owners had been aware of for years but failed to correct including a complete lack of exterior lighting in the area where the accident occurred, a dangerously high sidewalk curb, and broken blacktop.
The victim was taken to nearby Glens Falls Hospital immediately following the accident and subsequently seen at Orthopedic Associates of Dutchess County, where an orthopedist diagnosed her with a 4-part comminuted fracture of the humerus, meaning the bone was splintered into four fragments. She was also diagnosed with nerve damage that caused pain, numbness, and tingling in the arm, likely a permanent condition. Due to the severity of her injuries, the orthopedist recommended the victim undergo a reverse total shoulder replacement, a costly and invasive procedure that involves replacing the bone with permanent hardware.
Since the victim did not have health insurance, she was forced to pay for the surgery out of pocket, amounting to more than $46,000 in medical bills, and she missed more than 60 weeks of work while recovering. What's more, the injury necessitated a complete career change for the victim, who had previously been employed in the manufacturing industry. Following surgery, doctors instructed her to refrain from lifting anything over her head or lifting objects heavier than 20 lbs. indefinitely. She was forced to look for sedentary employment, which proved difficult as all of her work experience was in manufacturing. 
Despite permanent and debilitating injuries, lost wages, and disruption to the victim's livelihood, the defendant's insurance company offered to settle the case for just $25,000. Rejecting the offer, John DeGasperis took the case to trial before an Ulster County jury, who returned a verdict for the plaintiff in the amount of $570,000.
This case is a good example of why the attorneys at Basch & Keegan prepare every case for trial. Though many personal injury cases are settled out of court, sometimes it is necessary to try the case before a jury in order to receive fair compensation.