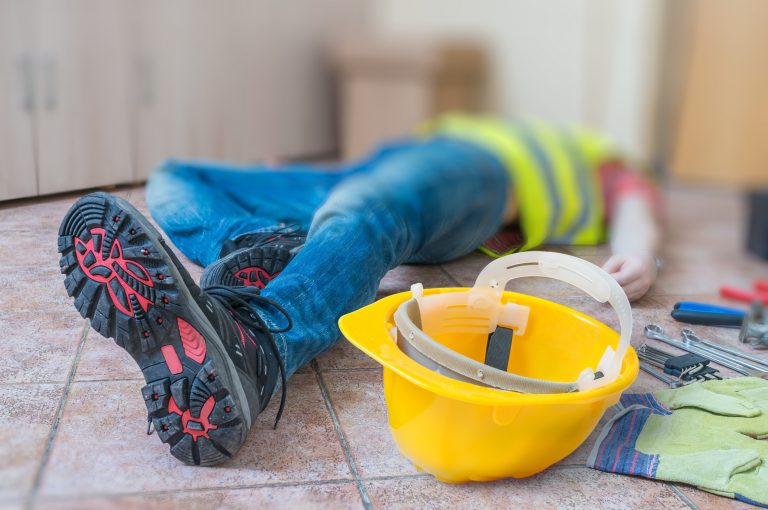 According to OSHA, 1 in 10 construction workers are injured every single year on the job site. Out of 4,386 worker fatalities in private industries during the calendar year of 2014, 20.5% were in construction. The leading causes of private sector worker deaths (excluding highway collisions) in the construction industry were falls, followed by electrocution, struck by an object, and caught-in/between. These "Fatal Four" were responsible for more than half (60.6%) of the construction worker deaths in 2014, BLS reports.
The Top Most Frequently Cited OSHA Standards Violated in the Fiscal Year 2015*
When construction site injuries occur, they are usually due to OSHA standard violations. Here are the 10 most frequently cited OSHA violations in 2015:
Fall protection
Hazard communication standard
Scaffolding, general requirements
Respiratory protection
Control of hazardous energy
Powered industrial trucks
Ladders
Electrical, wiring methods, components, and equipment
Machinery and Machine Guarding
Electrical systems design
Source: https://www.osha.gov/Top_Ten_Standards.html
So, who is responsible when I am injured on the construction site?
If you're a construction worker who has been injured on the job site, it's important to stand up for your legal rights. All construction industry employers are required to have workers' compensation insurance to protect against work-related injuries. Workers' comp provides you with benefits in the event of a job site injury, regardless of who is at fault, although they typically do not cover all the costs associated with an injury.
However, if you are injured on the job due to someone else's negligence, you may be able to sue a third party and hold that party responsible for your injuries.
Who is considered a third party?
Third parties who may be held responsible for your injuries can include a general contractor, a subcontractor, property owners, or the manufacturers and distributors of defective construction equipment and tools. Sometimes more than one party can be found responsible for the injuries of an employee. This is where the Scaffold Law can help you recover compensation for your injuries.
For example, if you are a construction worker who fell from a height due to lack of a safety railing on the scaffolding, a legal claim may be made against the sub-contractor who was responsible for maintaining safe conditions on the worksite. Another example is bringing a legal claim against a manufacturer or engineer who is responsible for maintaining, repairing and designing faulty equipment that caused your injury on the worksite.
Is there a statute of limitations on construction site accidents in New York?
In New York State, the statute of limitations for recovering compensation for injuries resulting from a construction accident is three years from the date of the incident. In the case of a fatality, loved ones of the deceased have two years from the date of the incident to file a wrongful death claim against the third party. However, evidence should be gathered quickly before it is lost or destroyed. That's why it's so important to contact us immediately following the incident.
If you've been injured on the job and believe that a third party may be responsible for your injuries, don't hesitate. Contact us today to discuss your legal options.